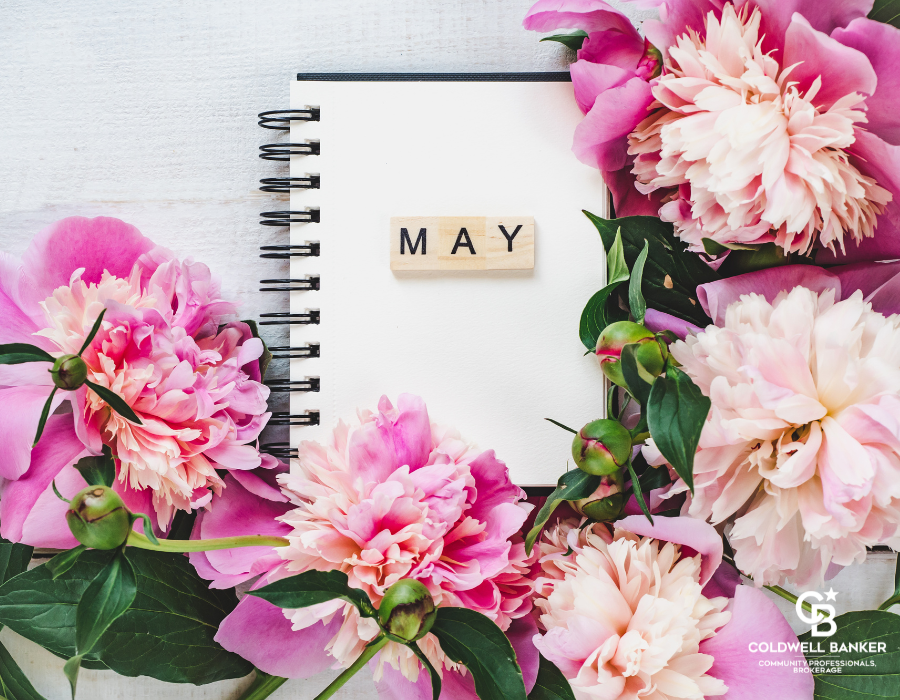 Welcome to May! The weather is getting warmer, the days are getting longer, and the city of Hamilton is brimming with exciting events and holidays. This month, we have two great opportunities to explore everything this area has to offer. First up is Mother's Day weekend, and we've got some fantastic brunch options, high tea experiences, and more to help you treat the special ladies in your life. And with the Victoria Day long weekend just around the corner, it's time to start getting ready for summer! Our team has put together a list of our favourite ways to enjoy the long weekend, from visiting feathered friends to watching a dazzling fireworks display.
Are you ready to enjoy all that Hamilton has to offer this May? Read on for all the fun you need to experience this month!
Treat Mom to Fun in Hamilton 
Mother's Day is an important day to show your appreciation for the amazing women in your life who have taken this role on, and what better way to do that than by treating her to a special day out in Hamilton? Here are some of our team's favourite ways to celebrate Mother's Day in the city:
Hamilton has a fantastic brunch scene ready to be explored – why not treat her to a delicious brunch at one of the city's top restaurants? Notable brunches include

Motel

,

Barangas on the Beach

,

Baci Ristorante

,

Radius

,

Victoria's Steak and Seafood

,

Rapscallion & Co.,

and

Fisticuffs

. Be sure to make a reservation to avoid disappointment, as these popular spots fill up quickly! If you're in the mood for a different kind of brunch, take her to

Mother's Day Drag Brunch

, hosted by HAMMER Entertainment, and get ready to meet a whole different kind of mother!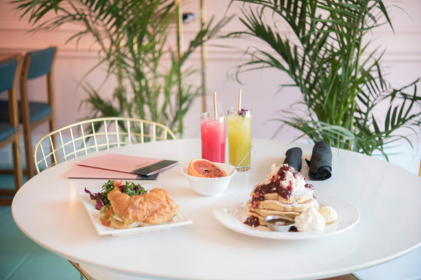 A Packed Long Weekend in Hamilton to Kickoff Summer
Of course, after Mother's Day comes even more fun – the Victoria Day (or May 2-4) long weekend! If you're planning on sticking around Hamilton or coming in for a visit, there's plenty to do to keep you entertained and help you kick off the summer season. Whether you're a fan of gardening, outdoor events, or simply looking for a family activity, you'll no doubt find lots of great options to pack your weekend full of fun!
Start off the weekend by getting your yard ready for summer with a visit to one of the local garden centres such as

Holland Park

,

Harper's Garden Centre

or

Winona Gardens

. You'll find a wide variety of plants, flowers, and fresh-made arrangements to choose from. Not sure where to get started? All of these spots have knowledgeable staff who are ready to get you garden-ready!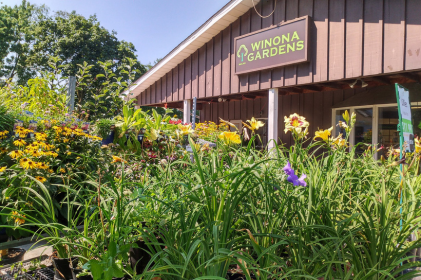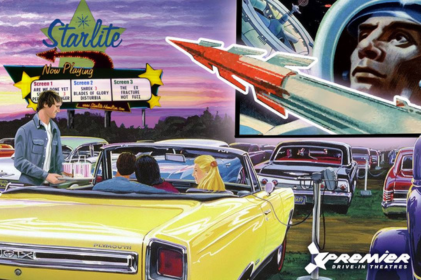 Join in on the

Distinguished Gentlemen's Ride

to raise funds and awareness for men's mental health and prostate cancer research. This one-day event, taking place on May 21

st

, is a great way to give back while enjoying a motorcycle ride with other distinguished gents!

Spots fans, we didn't forget about you! Forge FC hosts Vancouver FC at Tim Hortons Field on

May 19th. It will be a fun night full of cheer, excitement… And, hopefully, a win!
As you can see, Hamilton is buzzing with exciting events and activities to enjoy this spring. Whether you're treating your mother to a special day or celebrating the unofficial start of summer with the Victoria Day long weekend, we know that you'll find no shortage of fun to enjoy this month!
If you're looking to make Hamilton your permanent home or considering a move to the area, our team of Coldwell Banker Community Professionals agents are here to help. Contact us today to learn more about the local real estate market and find your dream home in Hamilton or the surrounding area. Happy spring!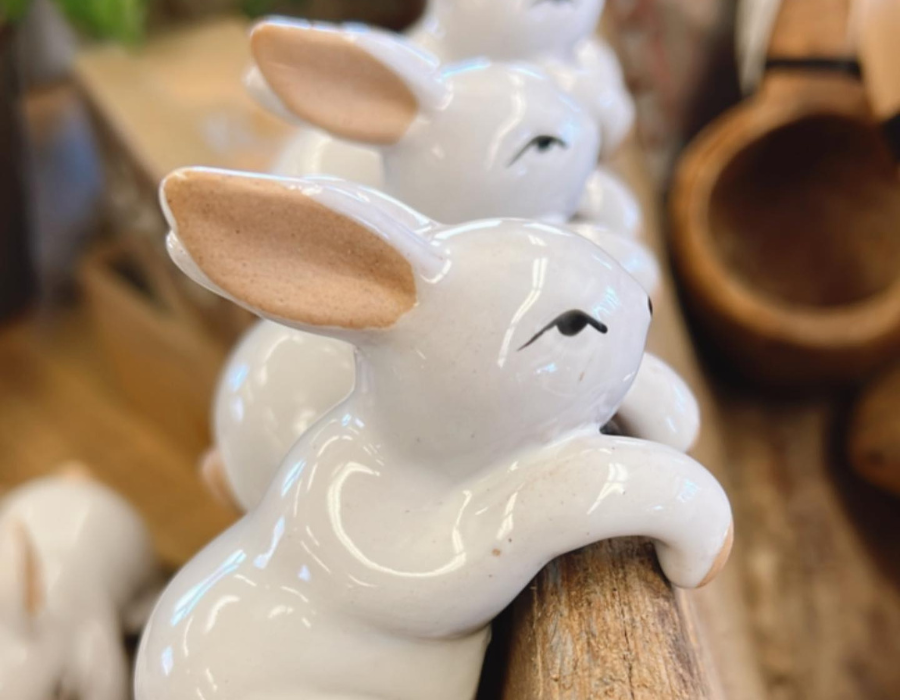 Spring has finally sprung! If you're anything like us, you're eager for the arrival of warmer, sunnier days, plants in full bloom, and the opportunity to spend more time exploring the beautiful areas around us. Easter is just around the corner, and it marks the transition from winter (knock on wood!) to springier days ahead. 
It's time to hop into the spirit of the season with fun activities for you and your family to enjoy and we're taking a look at the Halton Region this month, an area that is bursting with events and opportunities to create lasting memories. From photo ops with everyone's favourite bunny to egg hunts and everything in between, here are some of the top Easter activities to enjoy in Halton this April:
Some-bunny to Love
Capture the magic of the Easter season with a photo of your little ones with the Easter bunny. The Burlington Centre and Oakville Place are hosting special Easter Bunny photo experiences until April 8th. Reservations are encouraged to ensure that your family has a chance to snap some special memories. This year, pet photos with the bunny are available too! Make sure to check out the Burlington Centre + Oakville Place websites for more information and to save your spot!
Get Hunting!
Get ready for an egg-citing adventure with egg hunts happening throughout Halton. Get outside and discover some new favourites in Downtown Oakville as you work your way through their digital egg hunt. Find the egg decals hidden in various shop windows for your chance to win gift cards! The contest closes on April 9th, so make sure to participate before it's too late. 
If you're looking for a more traditional egg hunt experience, there are a few great options to consider! Start the weekend off with an Easter Egg Hunt at Rivercroft's Lakeshore location on Friday, April 7th where you'll be able to look for eggs, warm up by the bonfire, and take home some Easter treats.
Duran Place for Kids will also be hosting an Easter Egg Hunt at Sovereign House in Oakville on Saturday, April 8th, with 4 different start times to choose from. Your kiddos will be able to hunt for eggs, exchange them for fun Easter treats, and even have a chance to meet our favourite bunny!
Amazing Adventures Indoor Playland & Parties in Oakville is also hosting an Easter Egg Hunt Extravaganza throughout the weekend, taking place on Friday, Sunday, and Monday. Let the little ones work off some energy as they scour the indoor playland for the hundreds of eggs that have been hidden within! Make sure to register early to secure your spot.
Brunch is Always a Good Idea
One of our favourite parts of the Easter celebrations is indulging in a delicious brunch! We've rounded up some of the most popular options – keep in mind that these often fill up quickly or require reservations. Plan ahead and make sure that you're covered!
Here are our top picks for Easter brunch in the area:
Millcroft Golf Club

is offering brunch at 11 am on Sunday, April 9

th

with a buffet-style meal including a fresh salad and seafood station, omelette station, charcuterie plank and more.

Enjoy the sights of spring with brunch at the

Royal Botanical Gardens

, with two seatings available. Your ticket includes access to The Rock Garden, so plan to make a day out of it!

Join

Tyandega Golf Course

on Sunday, April 9

th

for a delicious brunch menu that will be sure to please all the different appetites in your family – even the picky ones!
Other popular picks for Easter brunch include District Kitchen + Bar (who also have a great Good Friday fish special!), Spencer's, Firehall, and Kerr Street Café. We recommend making reservations early so you can avoid disappointment – and make sure you enjoy all the Easter brunch deliciousness that you can handle!
Hello, Spring!
The Easter weekend is also a great time to enjoy some fun springtime activities as a family. The Halton Region is home to some beautiful parks and green spaces, like Spencer Smith Park, Bronte Creek Provincial Park, and Shell Park. Bring some snacks and get out to discover the new signs of life that have started to pop up!
This weekend also marks the opening of a local favourite – Springridge Farm! The family farm has so many great activities to enjoy, from meeting cute farm animals to exciting play spots. Make sure you stop by the bakery and barn market to pick up some treats to enjoy! 
As maple syrup season comes to an end, this is also a great time to discover Mountsberg Maple Town. Learn how a Canadian staple – maple syrup! – is made, explore various exhibits throughout the sugar bush, and take a fun wagon ride. Don't forget to enjoy some pancakes with fresh maple syrup!
From egg hunts to bunny pictures and Easter parades, there's something for everyone in your family to enjoy together! Make sure to plan ahead and don't forget to bring your Easter spirit! It's time to celebrate the season and explore all of the wonders in Halton, an amazing area that is full of excitement.
Happy Easter!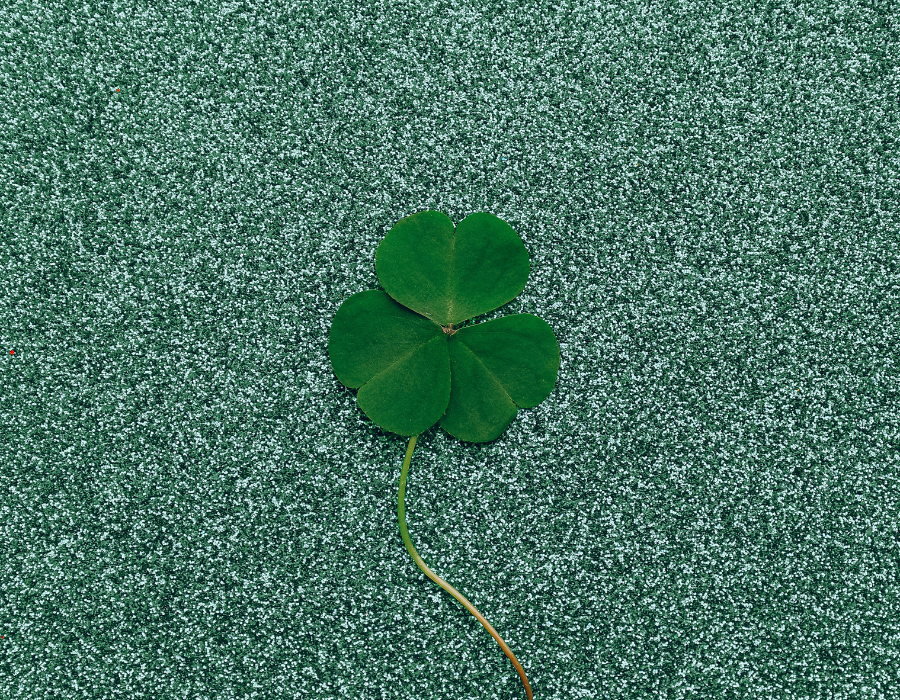 Is the luck o' the Irish with you? There's only one way to find out! With St. Patrick's Day just around the corner, it's time to start planning your celebration! Luckily, Hamilton has plenty of festive events and activities to keep you entertained. Whether you're Irish – or Irish for the day – you'll have lots to do! These are our top picks for those of you who are ready to have a little St. Paddy's fun in The Hammer:
A Pint for Paddy
Hamilton is home to numerous pubs, bars, and restaurants that offer a festive atmosphere during St. Patrick's Day. Perhaps March 17th is the perfect day for a pub crawl with friends and family? You can never go wrong with a delicious pint at spots like Firths Celtic Pub, Lionshead Pub, Ye Olde Squire or the Fool & Flagon. Of course, plenty of bars and pubs around the city have lots of fun in store for you:
Feel the Spirit of the Irish
In the mood for some great entertainment while you celebrate? You're in for a treat! Enjoy live Irish-themed performances from local bands and performers at one of Hamilton's many music venues. If you're lucky, you'll be able to fit a few in!
St Patrick's Day at The Westdale

is a celebration that you won't want to miss! Start with some laughs as you take in a set from Irish Comic Fiona O'Brien before busting your best Irish jig out to music from Celtic trio Scantily Plaid. Feeling thirsty? Don't worry – there will be plenty of dark beer, Irish Whiskey & Irish Coffee on hand!

There's nothing quite like traditional Celtic music on St. Paddy's! Enjoy a performance from Steel City Rovers at the

Stoney Creek Legion

while taking part in festivities in the clubhouse.

Delicious Irish eats, cold beer, and live music – what more do you need?

The Bean Bar

has a special night planned with live music by Old Man Flanagan's Ghost Seating is limited – save your spot early so you don't miss out!
A little something for everyone!
While green beer might be top of mind when it comes to St. Patrick's Day, there's still lots of fun for the whole family to enjoy!
The Irish Canadian Club of Hamilton is a great place to visit on this special day! Join them for St. Patrick's Day Celebrations at The Clubhouse, where you'll be able to learn more about Irish history, enjoy live music by Loralee and Friends & The Forde Brothers throughout the day, fun activities, treats, and more! Make sure you wear green for your chance to win great prizes!
If you – or the kids – are Tiger-Cat fans we have the perfect place for you to spend your day: Tim Horton's Field! Stop by for the Tiger-Cat Alumni Association St. Patrick's Day Party to enjoy live Irish music by Crosstown Traffic, $5 beer specials, and try your luck with the 50/50 raffle & silent auction in support of the HTCAA Dire Needs Fund and local youth football. Don't forget to say hi to some Tiger-Cat greats!
Lace Up Your Running Shoes!
Keep the St. Paddy's fun going with the 26th Annual St. Patrick's Day 5KM Run/Walk on March 18th in support of Juravinski Hospital – a great way to get some exercise and support a worthy cause while celebrating! The race itself is followed by an exciting post-race party at Stonewalls, where participants can enjoy live music from Bill Craig, a member of the famous Irish Rovers band. Whether you're a serious runner or just looking for a fun way to spend your Saturday, the St. Patrick's Day 5KM Run/Walk is a great way to celebrate! 
Whether you prefer to hit up the local pubs, attend a concert, or learn about Irish culture and history, Hamilton has something for everyone. So put on your green attire and get ready to celebrate! We'll cheers to that!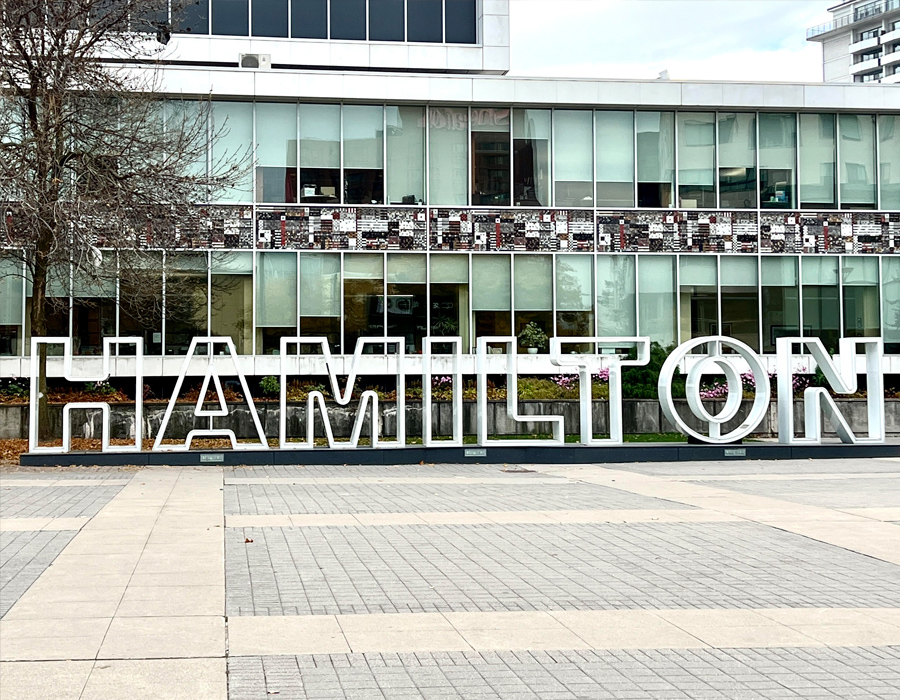 Are you looking for an exciting and welcoming place to explore in Ontario? If so, we've got the perfect suggestion for you: Downtown Hamilton! This vibrant area – the heart of the city – is full of activities that everyone can enjoy. From unique dining and shopping experiences to cultural events, live entertainment, and more – there's something for everyone to experience. Come with us on a journey as we walk you through some of the amazing attractions that make downtown Hamilton an ideal destination for visitors young and old alike. Whether it's your first time here or you're returning after many years away, exploring downtown Hamilton will offer a never-ending adventure!
This vibrant area is one to watch and has been rapidly growing over the past few years; with accessible options to enter the housing and business market, there's never been a better time to look into Downtown Hamilton as part of your future! If you're ready to explore the area, we recommend doing so by foot – this is going to give you a chance to get up close and personal with everything the area has to offer.
Something for Everyone's Taste Buds
Downtown Hamilton is a paradise for foodies. With an array of mouth-watering restaurants, bakeries, and coffee shops to choose from, you'll always find something to satisfy your cravings. From traditional eateries to international delights to trendy spots and everything in between, there's something for everyone here. Whether you're looking for a romantic dinner spot or just want some quick takeout food during your lunch break, Downtown Hamilton has it all! Areas like Hess Village, King William Street, James Street (North + South) – and everything in between – are buzzing with great options to try out.
Coffee lovers, you're in store for a treat. This area has become a haven for trendy coffee shops that are ready to whip you up a delicious cappuccino when you need a caffeine boost. Get your buzz at some of our favourite spots like Smalls, Steeltown Garage, Relay Coffee, Redchurch Café and Gallery and Andiamo. If you're looking for something a little more substantial, you'll find plenty of amazing spots to grab a casual bite to eat that will have you covered from breakfast to dinner… And then some! We love trying something new at local favourites like The Burnt Tongue, Hambrgr, The Mule, Earth to Table Bread Bar and Black Forest Inn (a long-time Hamilton staple). Don't forget about Flora Pizzeria, Undefined, the new Electric Diner, Union Chicken, and Mystic Ramen… We could go on, but we'll leave it up to you to unlock all of Downtown Hamilton's secrets. Ask around when you visit a new spot and you'll be sure to be directed to even more delicious must-try eats.
If you're in the mood for something a little more upscale, Downtown Hamilton is once again going to provide you with lots of delicious options for a date night or celebration. You can't go wrong with a visit to eateries like Rapscallion & Co., The French, Plank Resto Bar (one of Hamilton's newest launches), Conversate Steak and Seafood, Radius, Secco, or Caro on James.
When you're ready for a drink with friends or a wild night out, there's even more to discover. Grab a cocktail or a craft beer at Merit Brewing, Bar Sazerac or Odds Bar (co-owned by Arkells frontman Max Kerman) and get ready to let loose at Bad and Boujee or Mansion.
One last recommendation that we can't leave out – a visit to the Hamilton Farmers' Market is something that you have to add to your list! Pick up all of the fresh ingredients you need from local vendors and grab a snack to enjoy while you shop; you'll find some delicious options throughout the market like The Flyn G'Nosh, Pierogi Me!, and Café Baffico.
We've only hit the tip of the iceberg when it comes to unique – and flavourful – dining options for you and your family to enjoy. Start here and work your way through everything the downtown core has to offer!
Shop It Out
In addition to delectable dining options, Downtown Hamilton also has plenty of shopping opportunities. From unique boutiques offering one-of-a-kind items to larger stores with the latest trends and styles, this area is a haven for shoppers. Looking for something special or just want to browse around? Take a stroll and you'll find everything from vintage clothing and antiques to handmade jewelry and local art – all within walking distance! A few notable stops include LEN: Democratic Purveyors of Fine Art & Beautiful Things (where you'll also find plenty of Hamilton gear to show your local pride), Dr. Disc, Pretty Grit, Reloved Boutique, Vintagesoulgeek, and Girl on the Wing. Of course, the area is also home to Jackson Square, an indoor shopping center with plenty of shops to choose from – and it's connected to the Farmers' Market!
A Little Art Goes A Long Way
From graffiti murals to street art and acclaimed pieces, there's no shortage of amazing artwork on display in this vibrant part of town. Whether you're looking for a unique piece to add to your home or just want to explore the city's diverse culture through its artwork, Downtown Hamilton has plenty to see. Take a stroll through the area and admire the colourful murals painted by local artists – there are so many beautiful hidden pieces to discover (click here for a self-guided public art tour) – or visit one of the many galleries showcasing contemporary works. Art lovers will enjoy a visit to the Art Gallery of Hamilton, which features stunning collections and rotating exhibits – the gallery is home to over 10,000 works of art! Other notable galleries in the area include Redchurch Café and Gallery, Hamilton Artists Inc., Centre[3], and The Assembly. 
If you're into live music or theatre performances, there are plenty of venues around town where you can take in a show or two. Prepare to be entertained by shows at Levity Comedy Club, Theatre Aquarius, and First Ontario Centre, where world-class acts regularly perform. Don't forget to catch some live music at local venues like Casbah, Bridgeworks, and Doors Pub, where you'll regularly be able to listen to some great tunes throughout the week.      
What's Going On?
Downtown Hamilton is home to a myriad of exciting events throughout the year. With something for everyone, you're sure to find an event that suits your interests. If you're into outdoor festivals and live performances or more low-key markets and celebrations, this area is always buzzing with activity. The Downtown Hamilton BIA is a great place to stay up-to-date with everything coming up in the area – bookmark this page and check in regularly to find out about special events to enjoy in the community!
Downtown Hamilton, Ontario is the perfect place to call home. With its delicious restaurants and unique shops, vibrant art scene and exciting events throughout the year, there's something for everyone here. Whether you're looking for an amazing dining experience or some retail therapy with a local twist, downtown Hamilton has it all! Plus, living in this area gives you easy access to transportation links so you can explore everything else that Ontario has to offer. If you're searching for your next destination in life then look no further than Downtown Hamilton – it's sure to become a new favourite in no time!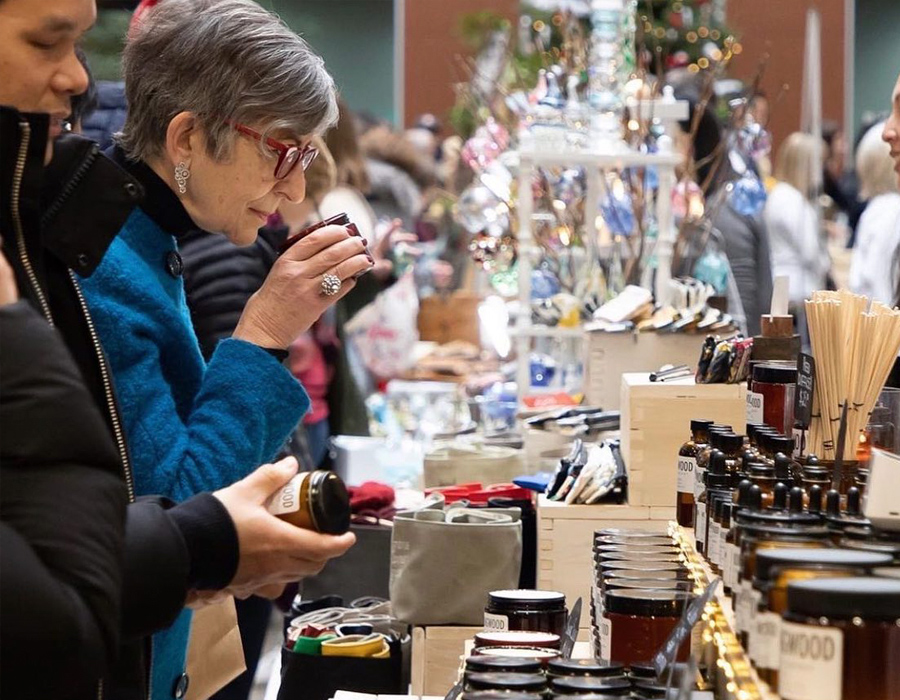 We're almost ready to put a wrap on 2022 but we can't do that without first making it through the holiday season! Our Coldwell Banker team is feeling festive and ready to celebrate everything that this time of year has to offer. Of course, Hamilton plays host to so many different events and activities that will get you into the holiday spirit in no time and we've pulled together a list that Santa would be proud of. Get your friends and family together and set out to explore as you celebrate your way through the city!
Take in a Show
Looking for something a little more lowkey this season? Sit back, relax, and let the entertainers put on a show for you! Hamilton is abuzz with shows and concerts that you and your family will enjoy. Theatre Aquarius' annual holiday show is always a hit – this year, "A Hamilton Holiday" brings the festive spirit to the stage with a "Hamilton-proud" cast sharing music and stories until December 24th. Another favourite, The Nutcracker returns to First Ontario Concert Hall on December 3rd. The holiday classic is the perfect way to kick things off! Other great performances include Elvis Jingle & Rock at Carmen's Banquet Centre, Barenaked Ladies: Hometown Holidays at First Ontario Concert Hall and Holiday Dreams: A Spectacular Holiday Cirque at First Ontario Concert Hall, among many others!
Shop Small
There's never been a better time to support local! Get all of your holiday shopping done and find unique gifts for everyone on your list at some of Hamilton's best holiday markets – you'll have plenty to check out at various venues from now until Christmas! Find the stocking stuffers they'll love at Stuffed!, discover homemade goods from local makers and artisans at Craftadian, and check everyone off your list at the Holiday Night Market, featuring 20 local BIPOC and 2SLGBTQIA+ vendors. The 5th annual Christmas Market at Shawn & Ed Brewery is always a great time – enjoy a fresh pint while you browse goods from 35+ local vendors. No matter which market you visit – and there's no shortage of them! – you'll be sure to find one-of-a-kind gifts that they'll be sure to love.
Making Spirits Bright
Of course, a little fun for the adults in December is always a must! This year, Hamilton has two festive bars for you and your friends to check out if you're in the mood for some festive cocktails. First, Bad and Boujee has transformed into The Naughty List, a fun pop-up featuring drinks that you have to see to believe like the Winter Wonderland and Poinsettia Mojito. MaiPai Tiki Bar is also feeling the spirit – and the spirits – with their Sippin' Santa popup. As you enjoy your holiday cocktails, you'll also be happy to know that a dollar from every cocktail sold this season will be donated to the Hamilton Tiny Shelters pilot housing project, providing cabins for those experiencing homelessness in the community.
Celebrate Local
Want to check out different neighbourhoods while you get in the festive mood? There are lots of different events taking place that will give you the perfect opportunity to get out to explore, starting with A Dickens of a Christmas in Dundas. This event takes place on weekends leading up to Christmas, with activities like horse and trolley rides, carolers, hot apple cider, and breakfasts with Santa at local establishments for you to enjoy. Gore Park is one of the best spots to feel festive with the Christmas Tree of Hope taking centre stage for the season, turning downtown into a magical winter wonderland. While you stop by to check out the tree don't forget to take a spin on the special umbrella ride that will be in place until December 11th.
Another local tradition that you'll want to get in on? A Victorian Christmas at Dundurn Castle. Take a trip back in time during this magical experience as you see what Christmas was like in the 19th century. The castle will be transformed and decorated in Victorian splendour for you to enjoy.
The Reason for the Season
Of course, while we enjoy all of our celebrations this time of year, it's also important to share this spirit with others. There are many ways to get involved and give back this year and we wanted to highlight a few ways that you can do so in our community:
No matter what you're celebrating or who you'll be celebrating with, we hope that you enjoy a fun and safe festive season. From our Coldwell Banker family to yours, we're wishing you the happiest of holidays and all the best for the new year.
See you in 2023!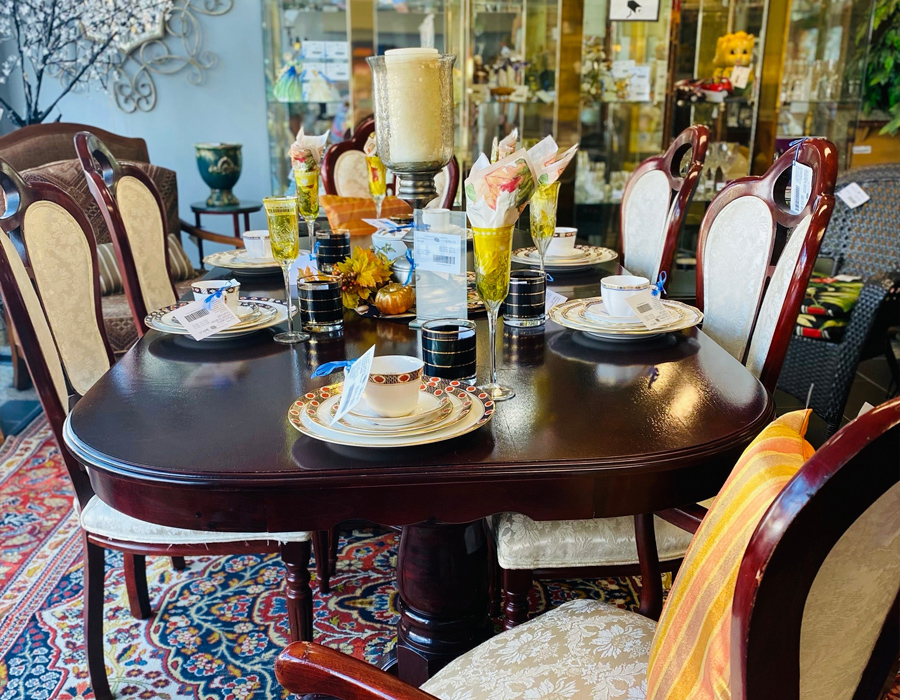 Are you ready to find the perfect Hamilton neighbourhood to call your own? Allow us to introduce you to one of the most up-and-coming areas in the city – Crown Point!
Encompassing the space from Kenilworth Avenue to Gage Avenue and from Burlington Street to the escarpment, this is a buzzing area that's ready to be discovered. This blossoming neighbourhood is perfect for young families and professionals who are looking to get into the rapidly growing Hamilton market. Between this, and the boom in small businesses that the area has recently seen, there's never been a better time to look into the sought-after community of Crown Point.
A Haven for Treasure Hunters
One of the biggest perks of living in this area? Access to the fantastic shops and restaurants on Ottawa Street, a must-visit destination for Hamiltonians and visitors alike. If finding treasure is a pastime of yours, you'll feel right at home here. Ottawa Street plays host to a fantastic selection of antique vendors and unique shops where you can find special pieces for yourself and your favourite spaces at home. Take a stroll down the street and you'll come across great spots like The Millionaire's Daughter, Antique Avenue, Artiques, Cabinet of Curiosities And Otherwise Needful Things, and JMS Treasure Chest Inc. 
Prefer something a little more customized to your tastes? Lofty Ambitions specializes in customizable, Canadian-made furniture. No matter what your style is, if you're on the hunt for unique décor to turn your new house into a home, you'll find no shortage of options!
A Spot for the DIYer
Like to get creative? Crown Point is a mecca for the person who likes to innovate. Get your scissors, crafting kit and sewing machine out and ready to roll! This area is a hub for textile shopping, with numerous stores dotting the Ottawa Street area. Find the perfect fabrics and odds & ends for all of your projects at spots like Consumers Textile, Discount Fabrics, Empire Make Space, and Ottawa Textiles – among many others! The Painted Bench is another great spot for DIYers, both new and experienced, to check out. They specialize in tools + accessories to make your furniture and home projects come to life. New to the craft? No worries! They also offer hands-on workshops to guide you through fun projects and techniques.
Something Special for Everyone to Discover
Are antiques and DIY projects not your thing? You'll still find plenty of other shops and spots to discover – there's a little something for everyone in Hamilton's Crown Point community! Whether you're shopping for candles at Wick'd Wax Creations, satisfying your "nerdy" urges at Nerdcore or Dragon's Lair Unleashed, or looking for something special at spots like Obskura Bazaar and Revolution Records, you'll only be touching the tip of the iceberg when it comes to what you'll find as you keep exploring. If you're looking for something a little more mainstream, you might also love visiting the shops and restaurants at The Centre on Barton.
A Piece of Canadian History
Did you know that the first Tim Hortons in Canada was opened on Ottawa Street? The premier location of the beloved restaurant chain opened its doors in 1964 at 85 Ottawa Street – and you can still visit it to this day! It might look a little different now, but the coffee shop pays homage to its humble beginnings, with tributes to the iconic hockey player and glimpses at what Tim Hortons looked like back in its original days throughout the shop. It's a must-see for hockey fans and donut lovers alike!
A Foodie's Paradise
Hamilton has become a destination for foodies and this area will quickly show you why! If you're planning on moving to – or visiting – this area, we hope you come hungry. Some of the city's best restaurants are located right here, starting with delicious coffee and baked goods at The Cannon, The Hearty Hooligan (perfect for our vegan friends) and Café Baffico. If you're ready to indulge in something a little more substantial, move on to local favourites like Hambrgr, Hammerhead's, Power Pizza, and Merk Snack Bar. Looking for the perfect date night spot? Head on over to Caro for fantastic Italian eats in a romantic atmosphere. 
Of course, if you're more in the mood to roll up your culinary sleeves at home, you'll be able to pick up delicious ingredients at shops like Murray's Farm Butcher Shoppe, East Hamilton Cheese Co. and the Ottawa Street Farmers' Market, which brings fresh goods to the area every Saturday, all year round!
Don't forget to add Sew Hungry, Ottawa Street's food truck and restaurant festival, to your list of activities! Taking place annually in May, the festival gives you the chance to try out a multitude of different foodie faves in one spot.
Take a Walk in the Park
One of the biggest draws to the area is Gage Park, a beautiful green space covering 71 acres. During the warmer months, you can enjoy sunny days in the spacious and well-maintained park; pack a picnic and bring the family to enjoy the beautiful outdoor space and rose garden. During the cold, winter months the park also provides an escape to the tropics in the stunning 14,000-square-foot greenhouse. The park is also home to some of the city's most well-loved festivals, including Ribfest, Festival of Friends, Gay Pride, the Spring Bulb Show, and the Fall Mum Show.
Are you ready to discover Crown Point? You'll quickly fall in love with this area and all that it has to offer! Whether you're a foodie, a savvy shopper, or an outdoor lover, this area will never stop surprising you! Come and visit today to discover it for yourself and take a look at our current listings to get a feel for what you can expect when you start house-hunting in this accessible community.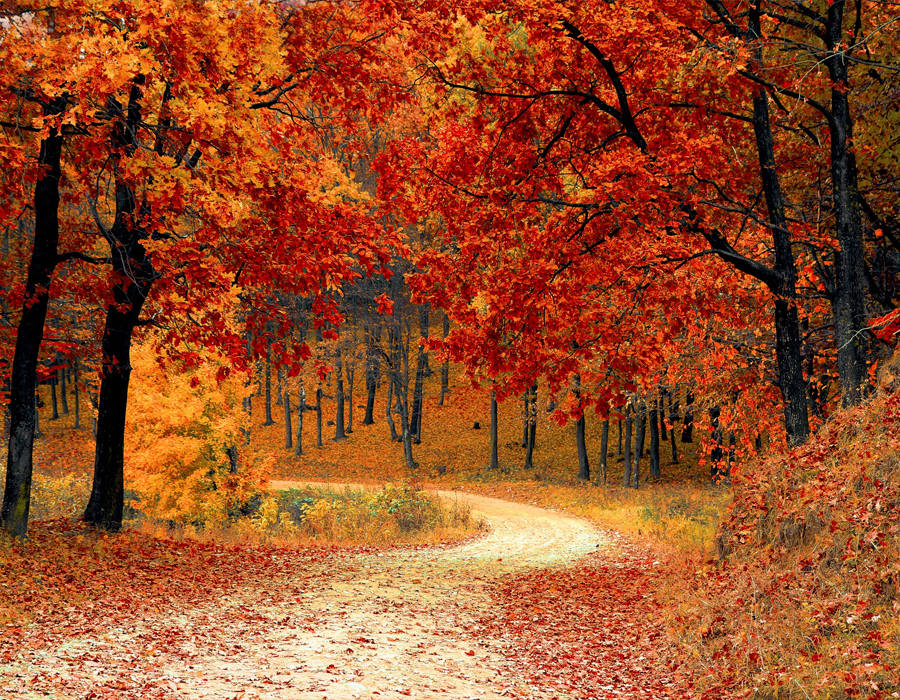 Fall is in the air! We're ready for sweater weather, crisp mornings, beautifully changing foliage and tasty seasonal treats. It's the best time of the year to explore Hamilton and all that it has to offer. This month, we wanted to highlight some of the amazing ways that you can experience this city before winter arrives. Round up your family and friends, make a fall bucket list, and check some of these great experiences off. If you happen to fall in love with Hamilton, or a new community within, don't forget to explore our current listings – your new stomping grounds might be a click away!
Old MacDonald Had A…
Does anything say fall like a trip to the farm? This is our favourite time of year to share the local love and Hamilton is home to plenty of great farms to visit. The little ones (and the big ones!) will love seeing the fun that these farms have in store, including tractor rides, season fruit + vegetable picking, delicious local goods, kid-friendly activities, and more. A few of our team's favourites include Dyments Farm, Market & Bakery in Dundas, Lindley's Farm and Market and Carluke Orchards in Ancaster, and Merry Farms in Lynden. We recommend visiting a few to get the full farm experience; they all have something a little different for you to enjoy!
Enjoy the Changing Leaves
If your favourite part of fall is enjoying the gorgeous changing colours of the leaves you couldn't have picked a better spot to explore! Whether you're looking for escarpment views or beautiful parks and forests to view these from, you'll have access to a wide array of different locations to visit. Take in all the colours from these spots to fully immerse yourself in the season:
Dundas Peak is one of Hamilton's top spots to view the fall foliage with unbelievable views.

Enjoy the falls and find yourself in the middle of the change at Tiffany Falls and Smokey Hollow Falls.

The Spencer Gorge Conservation Area has a large area to explore and two picturesque waterfalls (Tew's Falls and Webster's Falls) to view.
Spooky and Kooky Fun
With Halloween on the way, the city is alive with all kinds of exciting events – both spooky and a little tamer – to check out. Whether you're looking for family-friendly fun or something for the "big kids" there's no shortage of activities available to you. A quick search will uncover plenty to do but we've rounded up a few worthwhile events to add to your list:
The Great Pumpkin Stroll gives you a chance to test out your Halloween creativity! Drop off your carved pumpkin beforehand and stop by Fieldcote Memorial Park & Museum on October 27th to view all of the carvings, enjoy activities and check out local food trucks.
There's fun for pet lovers as well! Bark at the Moon's Halloween Spooktacular (October 27th) is a dog-friendly event taking place at West Avenue Cider House with games, activations, photo booths and more in support of the dog rescue.
Ready to take on some spooky trivia? Hub of the Hammer will be running Halloween-themed trivia events at different venues in the city. Get in the mood and wear a costume for bonus points!

The Staircase has your family fun covered with their Welcome to the SCAREcase Theatre event on October 29th. Grab your little ghouls and goblins and stop by for a costume contest, kid-friendly Halloween movie screenings, family fun and treats!

Collective Arts has plenty of adult Halloween spirit on tap including Werq the Mic (Halloween edition), the Bottomless Pit Halloween Bash, and Scary Stories in the Beerhall.
Enjoy some spooky sounds with the Dundas Valley Orchestra at their Costume Party for kids of all ages on October 30th. Dress your best and you could win! 
Discover an Old Haunt
Did you know that Hamilton is home to many spooky locations? Discover the history behind some of the city's most notorious haunts and let the chills creep in. These aren't for the faint of heart!
Enjoy the Outdoors
With cool, enjoyable days on tap, get outside to enjoy some fall fun! The kids will love a trip to Treetop Trekking for a day full of adventure at Binbrook Conservation Area including ziplining, aerial courses, and a treetop village. Get a little lost as you and your family take on Hanes Corn Maze in Dundas featuring 20 acres of twists and turns to keep you all guessing. Follow the light from hundreds of carved jack-o-lanterns at the Royal Botanical Garden's Pumpkin Trail. And if you're ready to get your blood pumping, Hamilton is home to over 145 km of hiking trails to enjoy. Whether you're looking for lots of activity or something a little more low-key, there's plenty of outdoor fun to enjoy in Hamilton.
Pumpkin Spice and Everything Nice
One of the reasons we love fall in Hamilton so much? All of the delicious flavours come out at some of the city's best eateries. You'll be able to find delicious Halloween and fall-inspired treats at spots like Cake & Loaf, Crumbuns Bakeshop, Momoco Donuts, and Bitten on Locke. If a pumpkin spice latte or other seasonal beverage is more your speed, stop by Redchurch Café, Relay Coffee Roasters, or 541 Eatery and Exchange for a pick-me-up. Don't forget these must-haves: apple cider donuts and fresh cider from Bennett's Apples & Cider.
Fall fun for the whole family is right at hand here; spend some time exploring as you enjoy the beauty of the season. There's so much to see in do in all of Hamilton's welcoming communities.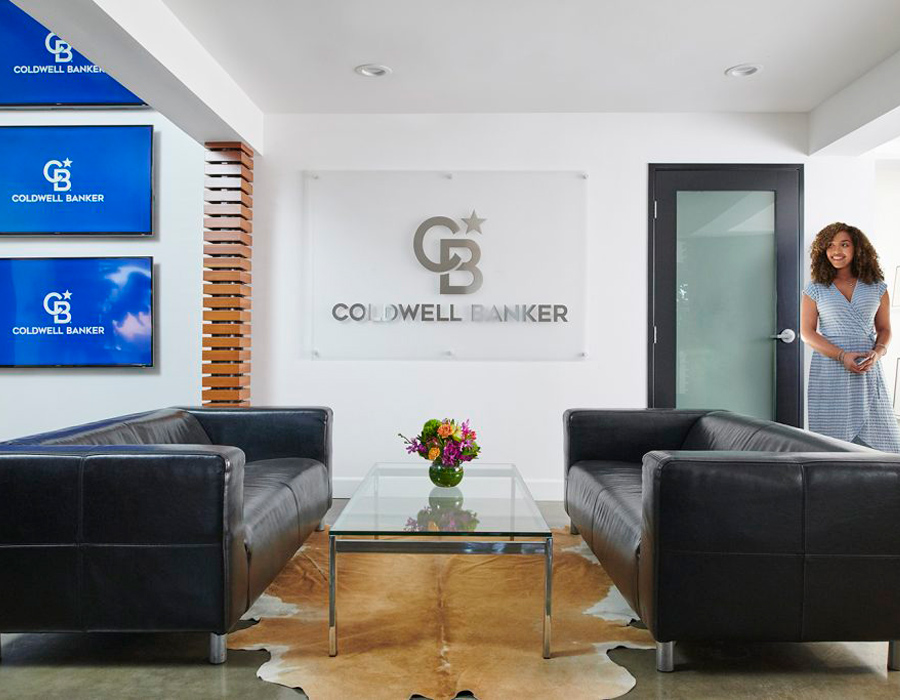 Hello, friends!
2022 is here and we're looking forward to fresh starts and a brand new year to call our own. As we begin to think about the new things that we would like to try this year, many of us turn to the task of finding a new home and the perfect community to put down roots in. Of course, this is a big change and does require a lot of thought before jumping into your search. 
What's most important to you in a new community? What amenities and activities would you like to have access to? What about work and school? Moving to an entirely new community is a big decision and there are many factors and considerations that will help you decide on one that you and your family can fit seamlessly into. We want to make things a little easier if you're planning to start your search and have put together a list of 5 of the most important things that you should consider when it comes to finding a new community to call your own.
At the top of this list is work and school; you'll want to think about your commute, new job opportunities, school options and locations that are near your ideal neighbourhood. Of course, you'll also have other things to consider, like your lifestyle and the vibe of this new area – what will make you and your family the happiest? We know this may seem daunting, but discovering new communities as you prepare for a big move can also be fun. We've done plenty of research into some that we love to help lighten your search – take a look through our past blog posts to discover what makes these areas special!
At the end of the day, this new community is the place you'll be calling home for the foreseeable future – make sure that you choose one that speaks to the needs of you and your family. Read about 5 of the most important factors to consider before you start searching for your new home. When you're ready to jump in, we're here to help; get in touch with our team and let us help you find the perfect home for you and your family.
We'll be back next month with another great community for you to discover and more tips to make the search for your next home even easier. Until then, stay warm and safe!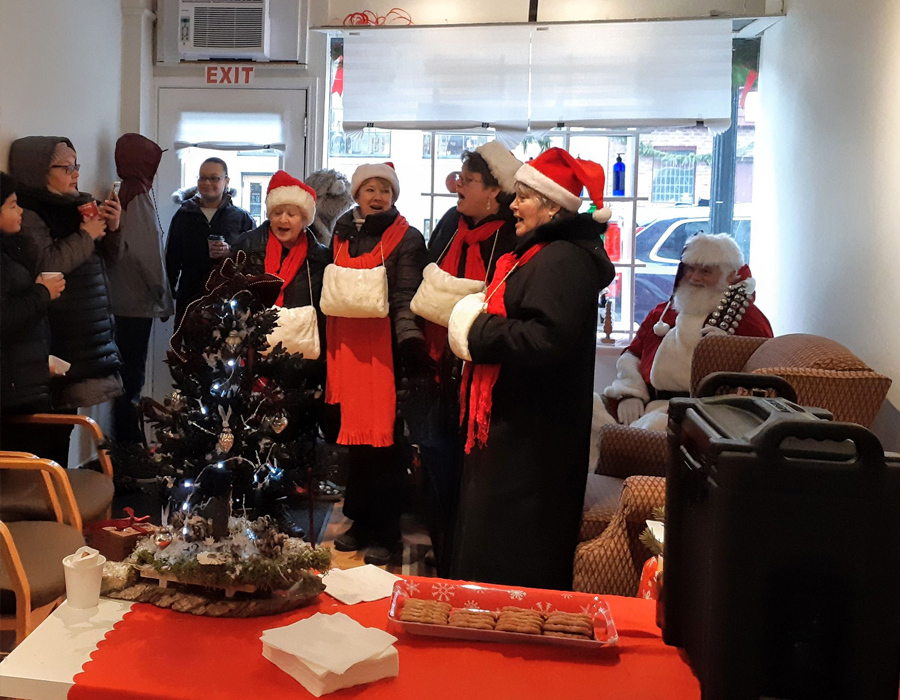 As we get ready to put a wrap on 2021, we want to thank you for another great year. We're so thankful for the amazing people that we've had the chance to get to know over the year and the new homes and memories that have been made in them. We're looking forward to a bright 2022 with you around us! Take a look back at some of the amazing communities that we've had a chance to discover this past year and get ready for even more to come!
Now that December is here and the holidays are upon us we want to take a look at some of the amazing local festivities that you and your family can take part in. Get out and explore during this bright and cheerful season; there's so much to discover in the amazing communities around us. We've put together a list of 10 of our favourite local events for you to enjoy while you celebrate – and maybe you'll find a beautiful new community to call home while you're at it!
The Burlington Holiday Market (Burlington, December 9-12) is taking a cue from the popular European markets this year with a brand new celebration! Join in on the fun with the rest of the Downtown Burlington community during this immersive market, with a wide selection of vendors, concerts and choirs, interactive community art features, advent displays and more! Afterwards, take a stroll down to Spencer Smith Park to enjoy the beautiful lights displays by the lake.
Discover some amazing local businesses and get into the spirit of the season during Downtown Dundas' Dickens of a Christmas event (unitl December 19th). On Saturdays and Sundays this month, you'll be able to shop and enjoy a series of fun activities, like carolers, hot cider + gingerbread cookies, candy cane lane and carousel rides.
Take a stroll through an enchanted winter wonderland during the Ball's Falls Holiday Trail (until January 9th). You'll start off by enjoying some beautiful displays before making your way to The Heritage Village of Glen Elgin to take in the illuminated lower falls before making your way across Twenty Mile Creek on the illuminated bridge, and finally to the enchanted village. On weekends, you can also enjoy photo stations, holiday music, campfires, skating and more!
Get a taste of the holiday season's past during the Oakville Museum Christmas Tour (December 12th). Attendees will have a chance to join in on a guided tour of the festively decorated Erchless Estate while learning about historical commemorations and celebrations, nostalgic toys and beautiful antique ornaments.
Take in the fun of the holidays in the Downtown Hamilton community with a ride on the Gore Park Ferris Wheel (until December 20th). Get your seasonal shopping in at some of the area's amazing local businesses, stop by a downtown cafe to warm up with some hot chocolate and make your way over to Gore Park for a free ride on the ferris wheel – it has an incredible view of the Christmas Tree of Hope!
Take a trip to Niagara Falls for the Niagara Falls Christmas Market (until December 19th). This market runs on the weekends and features beautiful light structures and interactive displays, live music, glow swings, and more! Don't forget to drive or walk through the city to enjoy the Festival of Lights as well.
St. Catherines will be lit up for the season as part of Let it Glow (until January 9th), a celebration of light featuring interactive visual installations, entertainment, winter workshops and cultural programing. The event kicks off with a launch party on December 11th, where you can enjoy live music and see the city become illuminated for the holiday season.
Get into the some seasonal fun during Winter Wonders at the Royal Botanical Gardens. Hendrie Park will be aglow (until January 9th), giving visitors a chance to head outside to take in the beauty of the season. Take a stroll through the garden while enjoying festive music, magical lights and special displays.
Go back in time during Victorian Christmas at Dundurn Castle. This is a great opportunity to see what the holidays were like in the mid-19th century as the Garden Club of Hamilton decorates the castle to highlight what family celebrations looked like during the Victorian era. Book your hour-long tour ahead of time here so you don't miss out!
Enjoy an amazing show featuring local talent at Theatre Aquarius' Home for the Holidays (until December 18th). The all-star, Hamilton-proud lineup puts on a rousing "kitchen party" show that's all about the joy of reuniting with old friends, with stories and songs that capture the true spirit of the season.
From our Coldwell Banker family to yours – no matter what you're celebrating this year, we send warm wishes for a beautiful December and a Happy New Year!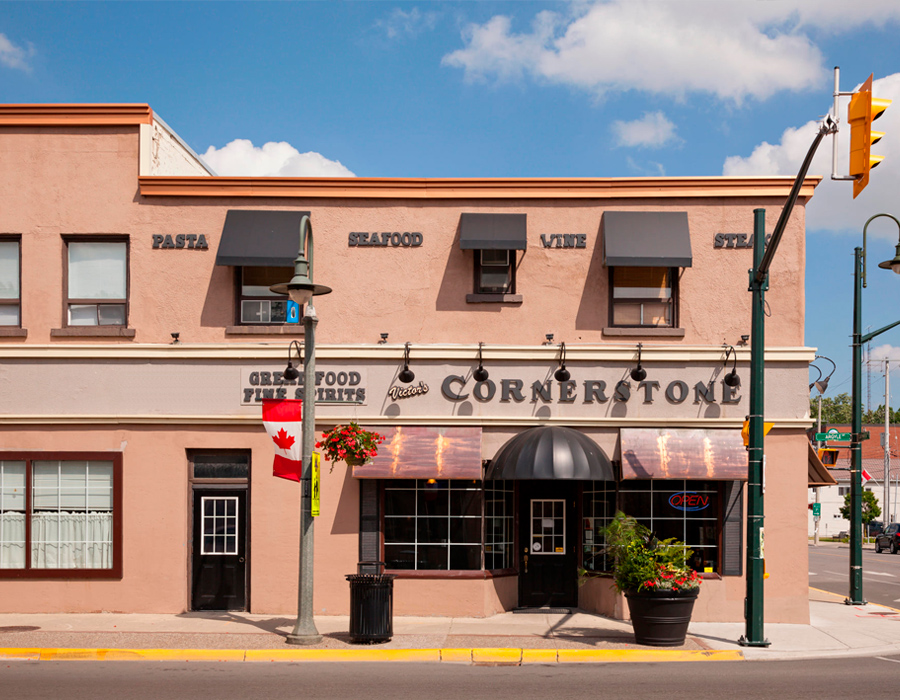 It's time to take a trip up the Grand River to our next featured community! This month, we're highlighting a beautiful part of Haldimand County, Caledonia. With stunning views and a welcoming small-town feel, this community shouldn't be missed. Ready to find out why? Read on to see why we think Caledonia is a must-visit destination in the area and the perfect place for families to consider when it comes to their forever home – or the next stop on their journey!
Enjoy the Outdoors
Being located on the Grand River means that you'll have an incredible array of outdoor activities to participate in and spaces to discover. If you're ready to get out on the water, you'll enjoy fishing, boating and kayaking. Of course, those who prefer their adventure a little more on the relaxing side can take advantage of Grand River Dinner Cruises, which provide a fun time out on the water while enjoying delicious food, entertainment and incredible views. On Saturdays during December, you'll also be able to enjoy their dockside Christmas Marketplace, featuring unique gifts and handmade options. While out on the water, be sure to check out the Grand River Bridge and Dam.
There are plenty of other ways to enjoy the outdoors in Caledonia. If you want to get active, you'll find lots of ways to do so, with easy access to the Aaron & Devin Koocher Memorial Skateboard Park, baseball diamonds, basketball courts, soccer fields, tennis courts and more. The Kinsmen Park Trail is popular with locals; enjoy outdoor sports, have a picnic and take in the views as you walk the trail that runs alongside the Grand River. Another spot you won't want to miss is LaFortune Park, a 160-acre park with many amenities, including disc golf, for you to discover. Finally, horse lovers should stop by Big Creek Stables, perfect for seasoned riders and those who have always wanted to try.
In the mood for something fun to enjoy with the family? It's time to visit Killman Zoo! During the warmer months, visitors can stop by to see the big cats, small cats and animals of all sizes. The zoo is home to one of the largest lion families in Canada, giving locals a chance to see their strength and beauty up close. 
Fall in love with the community
Caledonia is a community full of exciting historical spots and newer additions that will keep you busy throughout the year. If you're ready to take a step back in time, you're in for a treat – many historic destinations are worth discovering during your visit or as you get settled into the area. Start with Haldimand House, the oldest building in the area (est. 1837). Once a thriving mercantile, it's now home to The Haldimand House Marketplace, featuring a fun selection of boutiques. Next door, you'll find The Oasis Drive-In, Ontario's oldest drive-in theatre, operating since 1927.
Other beautiful historical spots to explore include the Caledonia Grand Trunk Railway Station & Museum, a cultural landmark built in 1908 that houses fun exhibitions and artifacts, Edinburgh Square Heritage & Cultural Centre, The Toll House and The Old Caledonia Mill and Caledonia Town Hall, all beautiful heritage buildings with amazing history for you to discover. 
Ready to shop 'til you drop after all that fun? Local businesses are the heart of Caledonia and there are so many to fall in love with! If you're looking for the perfect gift for someone special or a little addition for yourself, stop by A Day in My Closet, Bella & Coop, Cats N' Dogs Cafe, Biker's Haven, For the Love of Bling, Second Chance Records or The Coach Pyramids, where you'll surely find something unique. If you're in the mood for something to spruce up your new home in the community, don't forget to check out Caledonia Furniture Finds, Caledonia Garden Centre and Ryn's Furniture and Mattress. 
Ready to spend the night? Rest up before another day of adventures at one of the community's beautiful bed and breakfasts, including Le B&B and The Grand Corbel B&B (temporarily closed due to COVID-19). Support local businesses, enjoy delicious meals and rest easy knowing that you'll have even more to discover in the morning!
Tasty Treats
If you're looking for some delicious food after all that adventuring, you're in luck! Caledonia has some incredible restaurants to check out during your visit. Add these to your list and discover a local favourite while you're in town! Popular spots in town include Grand Jia Xing Restaurant, Oasis Drive-In for their famous hot dogs and fries, Tastebudz Pizza, The Argyle Street Grill and Victor's Cornerstone. For those with a sweet tooth, don't forget to stop by Jones Bakery (since 1904) and the Caledonia Candy Company. On your way out, pick up some fresh sausages from Wally Parr Sausages to enjoy later!
Winter fun for the family
Getting festive with the family is one of the best parts of the upcoming holiday season and Caledonia has a couple of great activities to join in on. For four nights in November, Santa's Snowflake Tour will be coming to town! The big guy in red will be bringing his illuminated sleigh to the community to say hello – check out the pre-set routes and make sure you're ready to wave to Santa! 
Keep the festive spirit going that weekend with a visit to the Caledonia Fair Christmas Market on Saturday, November 27th at the Caledonia Fairgrounds. While there, you'll have a chance to find perfect gifts and decor from more than 70 vendors, enjoy tasty local treats, participate in games and contests, visit Santa and more! It's a ton of festive fun for the whole family to enjoy. 
Afterwards, enjoy a Countdown to Christmas as local businesses unveil their Advent Windows. Each evening will see the reveal of a different business' festive window until Christmas arrives.