Fall is a season of change, and what better time to embark on one of life's most exciting journeys – buying your first home in Canada. The path to homeownership is filled with anticipation… And a lot of new experiences! At Coldwell Banker Community Professionals, we're here to be your real estate partner, guiding you through each step of the process. Whether you're looking to settle in Hamilton or another welcoming community in Canada, here's a comprehensive guide to help you prepare for this significant milestone. Keep these things in mind as you prepare to make the journey as smooth as possible!
Assessing Affordability
Before diving into the world of real estate, it's crucial to determine your budget. Calculate your current financial standing, including income, monthly expenses, and outstanding debts. Most importantly, figure out how much you can comfortably allocate to mortgage payments without straining your finances. A mortgage calculator is a great place to start – this will help you take various considerations into account so you can get a better idea of what your monthly payments might look like.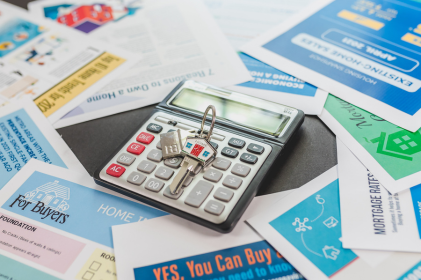 Saving Up for Your Down Payment
A substantial factor in affordability is your down payment. In Canada, the minimum down payment varies based on the home's purchase price. For homes priced up to $500,000, the minimum down payment is 5%, and this increases as house prices increase. Keep in mind that if your down payment is less than 20% of the price, you'll also need to factor mortgage loan insurance into your costs.
Now that you have an idea of your down payment amount, it's time to start saving! Open a dedicated savings account and set up automatic transfers to ensure consistent contributions. Cutting down on unnecessary expenses can help accelerate your savings! If you're purchasing with a partner, start discussions on how much you can both contribute and put a plan together to make it happen.
Exploring Mortgage Options
Understanding mortgage options is vital to making an informed decision. Fixed-rate and variable-rate mortgages are common choices. Fixed-rate mortgages offer stable monthly payments, while variable-rate mortgages can have fluctuating payments based on interest rates.
Getting pre-approved for a mortgage gives you a clear picture of what you can afford and strengthens your position as a buyer. It's like having a golden ticket – sellers and real estate agents take you more seriously, and it streamlines the buying process when you find your dream home.
 Finding Your Perfect Real Estate Agent
Much like exploring diverse communities that you might call home, finding the right real estate agent is all about a perfect fit. Look for agents who understand your preferences, needs, and budget – this is a big purchase and you will want someone by your side who can help you find exactly what you want! At Coldwell Banker Community Professionals, we pride ourselves on matching you with a dedicated agent who will be your partner every step of the way. With a deep understanding of the local market and a commitment to your needs, we're here to make your home-buying journey smooth and enjoyable.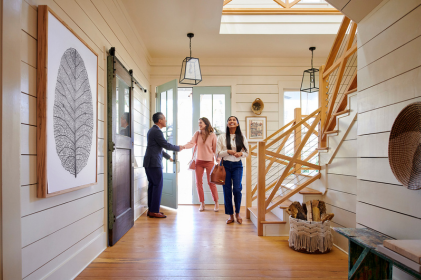 Searching for Your Ideal Home
Now comes the exciting part – house hunting! Create a list of must-haves and nice-to-haves to narrow down your options. While exploring different neighbourhoods, consider factors like proximity to work, schools, amenities, and future growth potential.
As you view homes, remember that cosmetic issues are often fixable, but structural problems can be expensive. Look out for signs of wear and tear, such as water damage, cracked foundations, or outdated electrical systems.
Remember, the road to homeownership is an exciting journey. With careful planning, guidance from our team, and a clear vision of your dream home, you'll be well on your way to finding the perfect place to call your own. Embrace the adventure, enjoy the process, and take delight in the new memories you'll create in your first home knowing that all your hard work paid off. Happy house hunting!