As summer approaches and the days get longer – finally! – it's the perfect time to celebrate and enjoy everything that the Hamilton-Burlington area has to offer. This month, we have two fantastic reasons to come together and have a blast: Father's Day and Pride Month. Whether you're looking for exciting activities to honour the father figures in your life or want to show your support for the LGBTQIA+ community, you'll find something for everyone in your life to enjoy in June. Let's dive right in to some of our team's top picks for a little extra fun this month:
Fun Ways to Celebrate with Dad
Father's Day is just around the corner (make sure you mark your calendars for June 18th), and it's the perfect time to show your dad – or the special father figures in your life – how much he means to you. Luckily, the Hamilton-Burlington area is brimming with exciting events that will make this Father's Day truly memorable. Whether your dad is an outdoor enthusiast, a fan of mysteries, or a music lover, we're confident that you'll be able to find a fun way to enjoy some bonding time with him. Join in the fun and create lasting memories together that he'll cherish forever!
Sound of Music Festival (June 16-19)
The Sound of Music Festival is a must-attend event that coincides with Father's Day weekend – if dad is a music lover you can't miss it! Head to Spencer Smith Park and indulge in live performances by renowned artists – highlights of the lineup on Father's Day include Crash Test Dummies, I Mother Earth, Chad Brownlee, and The Darcys. This festival offers a fantastic opportunity to enjoy music, create memories, and celebrate Father's Day in a vibrant atmosphere. It's a weekend full of entertainment and fun for the entire family!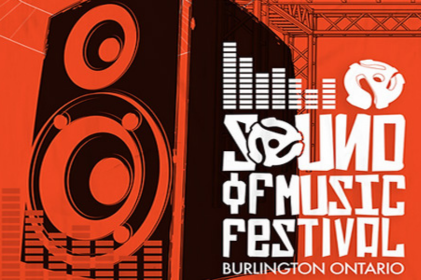 Father's Day Car Show at West Highland Church (June 17th)
Take Dad to the West Highland Church's Annual Father's Day Car Show for a memorable day filled with classic cars, a free BBQ lunch, exciting prizes, and much more. This family-friendly event is sure to ignite Dad's passion for automobiles as you spend some time checking out amazing autos – if he has a classic car of his own, he can even register to bring it along! 
Father's Day at the Hamilton Farmers' Market (June 17th)
Head to the Hamilton Farmers' Market on Saturday, June 17th, for an unforgettable Father's Day celebration. The Market has planned exciting activities and contests for the whole family. Get up close and personal with some scaled creatures during the interactive reptile shows hosted by Reptilia, test your luck with the "Guess the Number of Candies in the Jar" contest and stand a chance to win fantastic prizes, and don't forget to participate in the raffle! Pick up some delicious local goods while there and cook up a fantastic feast later!
Murder Mystery at HMCS Haida (June 17th)
For a thrilling and interactive Father's Day experience, embark on an evening of mystery and intrigue at HMCS Haida. Join the Murder Mystery and become a detective, searching for clues to solve a historical crime. Explore the ship and interview suspects in this classic "who done it?" style evening. Limited tickets are available – get yours ahead of time!
Go Fish! (June 17-18)
If your dad loves fishing, take advantage of the Ontario family fishing days on June 17th and 18th. This province-wide opportunity allows residents to fish Ontario's waters without a license for the weekend. Explore some of the fantastic fishing spots in the Hamilton-Burlington area, such as Pier 8, LaSalle Marina, or Christie Lake Conservation Area. Don't forget to follow the fishing regulations and limits!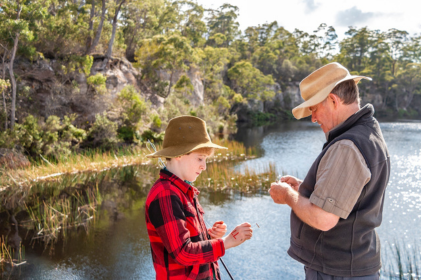 Father's Day Parent & Kids Dumpling Making Class @ Dawson's Hot Sauce (June 18th)
Join local foodie Joyce of @joyceofcooking for an interactive and delicious experience at Dawson's Hot Sauce. Learn how to make mouthwatering dumplings from scratch as she guides you through every step of the way. This hands-on class is a fantastic opportunity for parents and kids to bond while preparing a delightful meal together. Plus, you can take your creations home to cook and enjoy later!
The Godfather Father's Day Screening at The Westdale (June 18th)
Make Father's Day unforgettable by treating Dad to a screening of the iconic movie, "The Godfather" at The Westdale. Immerse yourselves in the world of cinema as you watch this all-time masterpiece on the big screen. It's an offer dad won't be able to refuse! 
Show Your Pride and Support
As Pride Month takes centre stage, the Hamilton-Burlington area is bursting with events that celebrate love, acceptance, and the vibrant LGBTQIA+ community. Join in the festivities and show your support by attending a range of inclusive events designed to uplift spirits and create a sense of belonging. From dazzling drag shows to community gatherings and colourful parades, there's an event for everyone to embrace their pride and stand up for equality. Experience the joy, energy, and inclusivity that fills the air during this special month at some of the area's exciting events:
Celebrate Pride at The Well (June 17th)
On Saturday, June 17th, join in the festivities at The Well, a fundraiser for The AIDS Network. Experience a day filled with bingo, trivia, 50/50 draws, silent auctions, retro T-dance, drag performances, and inspiring guest speakers. It's a joyous celebration of Pride, with all proceeds going toward supporting a very worthy cause.
Fruit Salad: Pride Edition (June 17th)
If you're looking for a vibrant and inclusive hangout, Fruit Salad: Pride Edition is the place to be. Open to lesbians, 2SLGBTQIA+ women, and their friends at the Collective Arts Hamilton Beer Hall & Beer Garden, enjoy a fantastic evening with partial proceeds going towards supporting Speqtrum Hamilton, an organization that promotes LGBTQIA+ inclusivity and community. Let loose, dance, and celebrate the power of love and acceptance!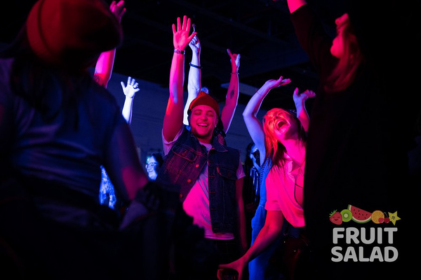 Pride Month Craft Cart at Hamilton Central Library (June 20th)
Let your creativity shine and show off your Pride by joining the Pride Month Craft Cart at Hamilton Central Library on June 20th. Bring the kids along and let their creativity run wild as they make something unique and expressive to celebrate the spirit of Pride (rainbow-themed supplies will be provided). 
Pride Weekend at Cedars Campground (June 23-24)
Extend your Pride celebrations to a full weekend of adventures at Cedars Campground. This event offers a range of activities, including a Friday Community Bonfire & Karaoke, a DJ-led Pride party on Saturday, and a relaxing Potluck in the Pavilion on Sunday. Connect with the community, dance to uplifting music, and enjoy the warm and inclusive atmosphere as you ring in summer!
Halton Pride Fest at Country Heritage Park (June 24th)
The Halton Pride Fest is an all-ages pride festival held on June 24th at Country Heritage Park. It offers a safe and accepting environment to show your pride, with a variety of activities to enjoy, including exciting drag performances, lawn games, face painting, music, a vendor market, and so much more.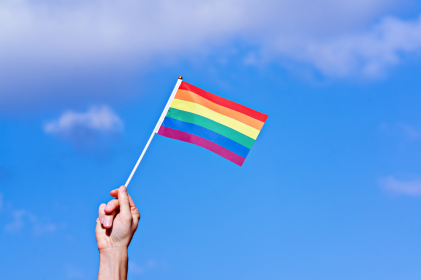 Ottawa Street Family Pride: Dance Party (June 24th)
On June 24th, head to Ottawa Market for the Ottawa Street Family Pride: Dance Party. This all-ages dance party is a chance to let loose and be yourself while dancing the night away. Dress in bright colours, enjoy the music, and create joyful memories – let your Pride shine through!
Trek Burlington Pride Ride (June 25th)
Join the Trek Burlington Pride Ride on June 25th at Trek Bicycle Burlington. This casual cruise is open to everyone who wants to celebrate and support the LGBTQIA+ community. Bring your family, friends, and neighbours for a joyful ride through the neighbourhood. Snacks, drinks, and free goodies will be provided – take a ride with friends and enjoy!
Whether you're celebrating Father's Day or showing your support during Pride Month – or just ready to get those summer vibes going –  there's no shortage of engaging events and activities to enjoy. Embrace the vibrant spirit of this community, immerse yourself in cultural experiences, and create lasting memories with your loved ones. 
And while you're here, why not consider making this vibrant area your new home? At Coldwell Banker Community Professionals, we can help you find the perfect place to create lasting memories. Get in touch today and let's get started!